Graphic Designing | UI/UX Design
SCHRÖDERJACHTBOUW
SCHRÖDERJACHTBOUW, based in the Netherlands, stands as a premier yacht maintenance service provider, and their online presence reflects a commitment to excellence. A meticulously crafted brand identity combines elegance and reliability, mirroring the world of luxury yachts. Their website, an epitome of sophistication, offers a seamless user experience with easy navigation to discover their range of services and showcase their work. Captivating graphics, from polished logo design to stunning visuals.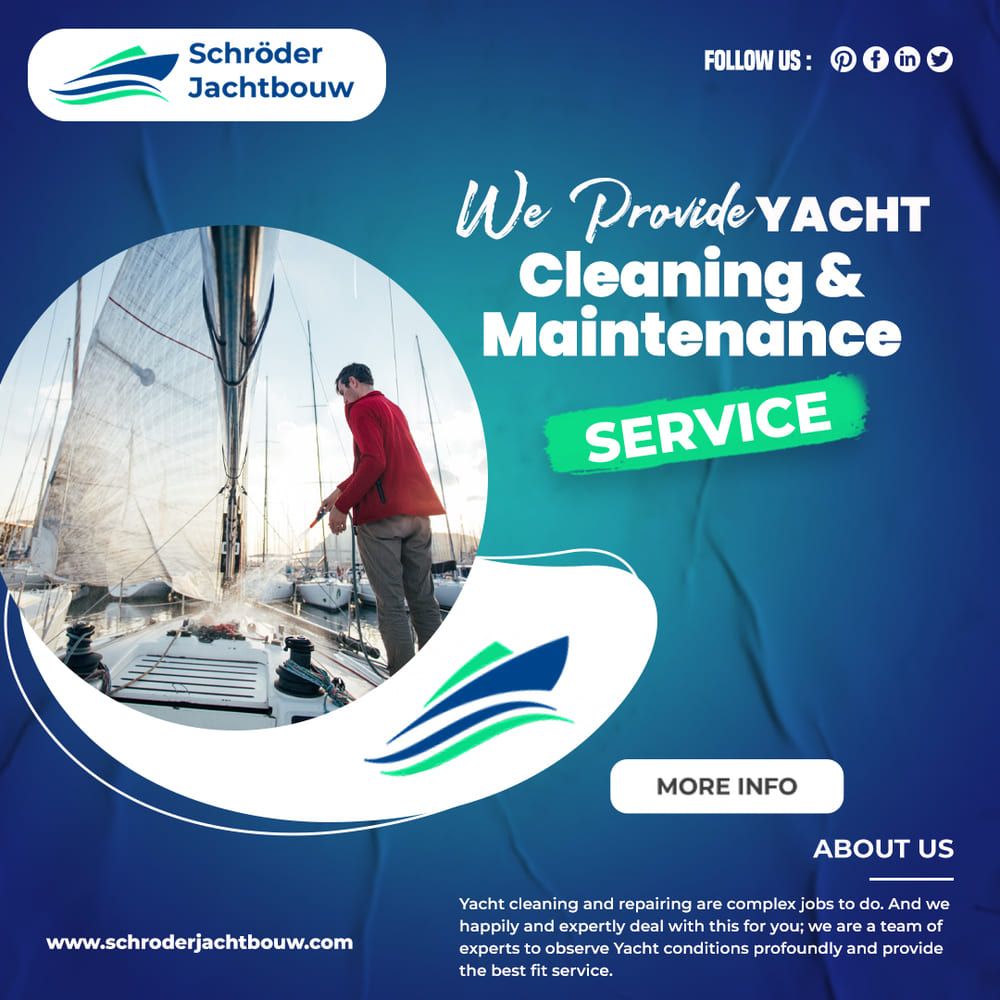 Online Presence & Accessories
A comprehensive range of services, from routine maintenance to intricate yacht restorations. Each page is a visual masterpiece, adorned with captivating graphics, including a meticulously designed logo that embodies the maritime spirit.