Graphic Designing | UI/UX Design
Elevate Kicks Official
Elevate Kicks Official is your ultimate online destination for premium Nike footwear, specializing in coveted categories like Jordan, Dunk, and more. We've meticulously crafted a comprehensive online presence that encompasses the essence of the Nike brand. Our branding is a fusion of modern aesthetics and timeless sneaker culture, captured in a striking logo that represents the pinnacle of style.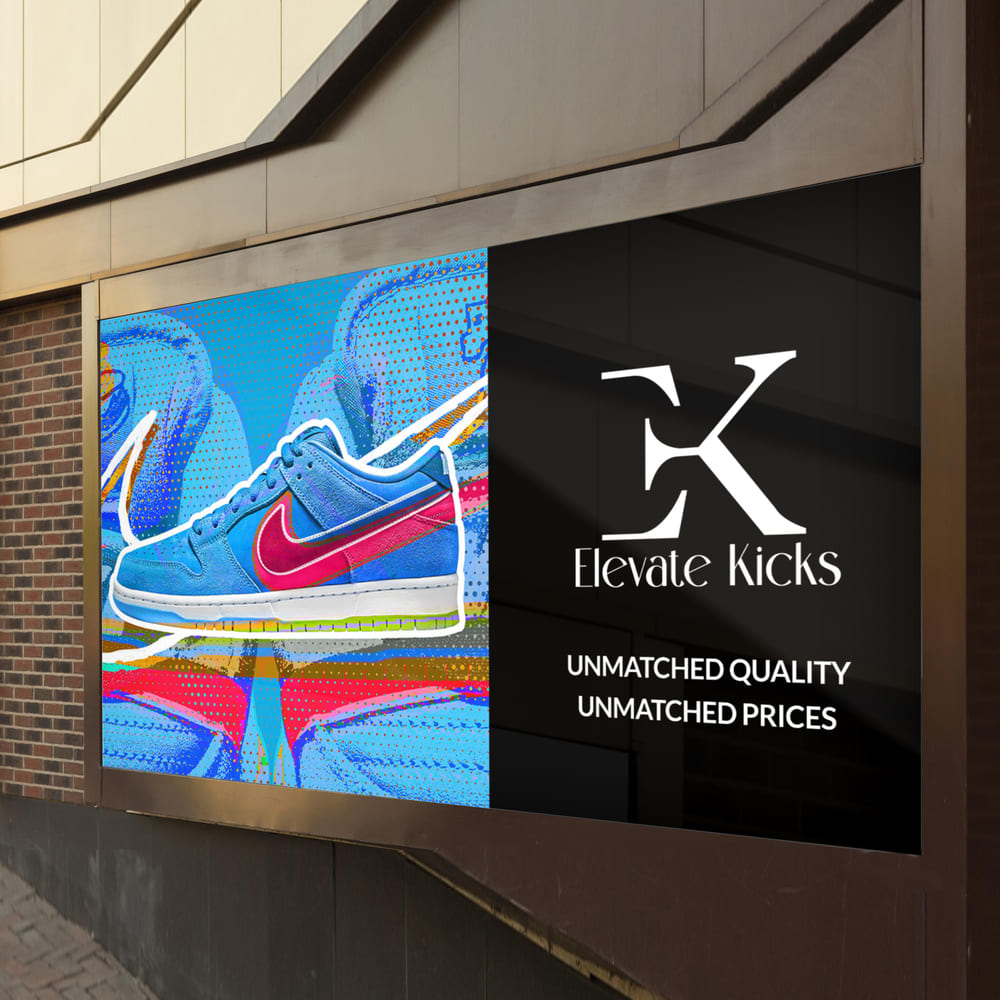 Online Presence & Accessories
ur user-friendly website offers an immersive shopping experience, with a seamlessly designed interface that makes browsing and purchasing a breeze. From detailed product listings to size guides and customer reviews, we provide the information you need to make informed choices.