Development  | Maintenance | UI/UX Design
Xplora
The Fun Crypto Game. Xplora, Play and own special things in the game, and you'll get cryptocurrency as a reward. These things are unique and can be traded like special cards. The more collection you have, the more rewards you get! 
Our Client wanted a Unique Design for the website with a specific pattern, The website is based on specific color patterns provided by the client with supporting visuals in every section. The Client also wanted a unique roadmap on the landing page.
We Crafted a custom design for this website with given color combinations, The website has limited but necessary sections that showcase information about the roadmap, Partners, and specific links to the community for connecting on social media.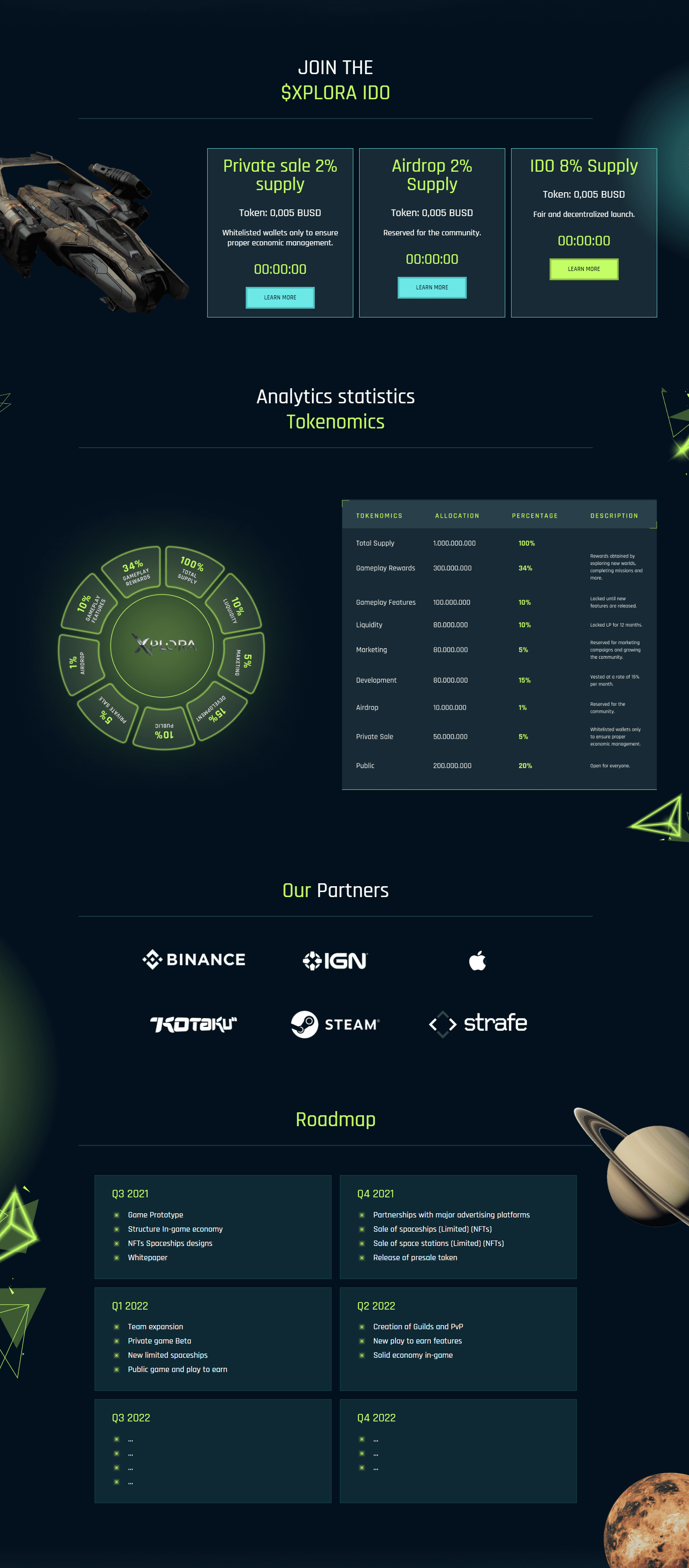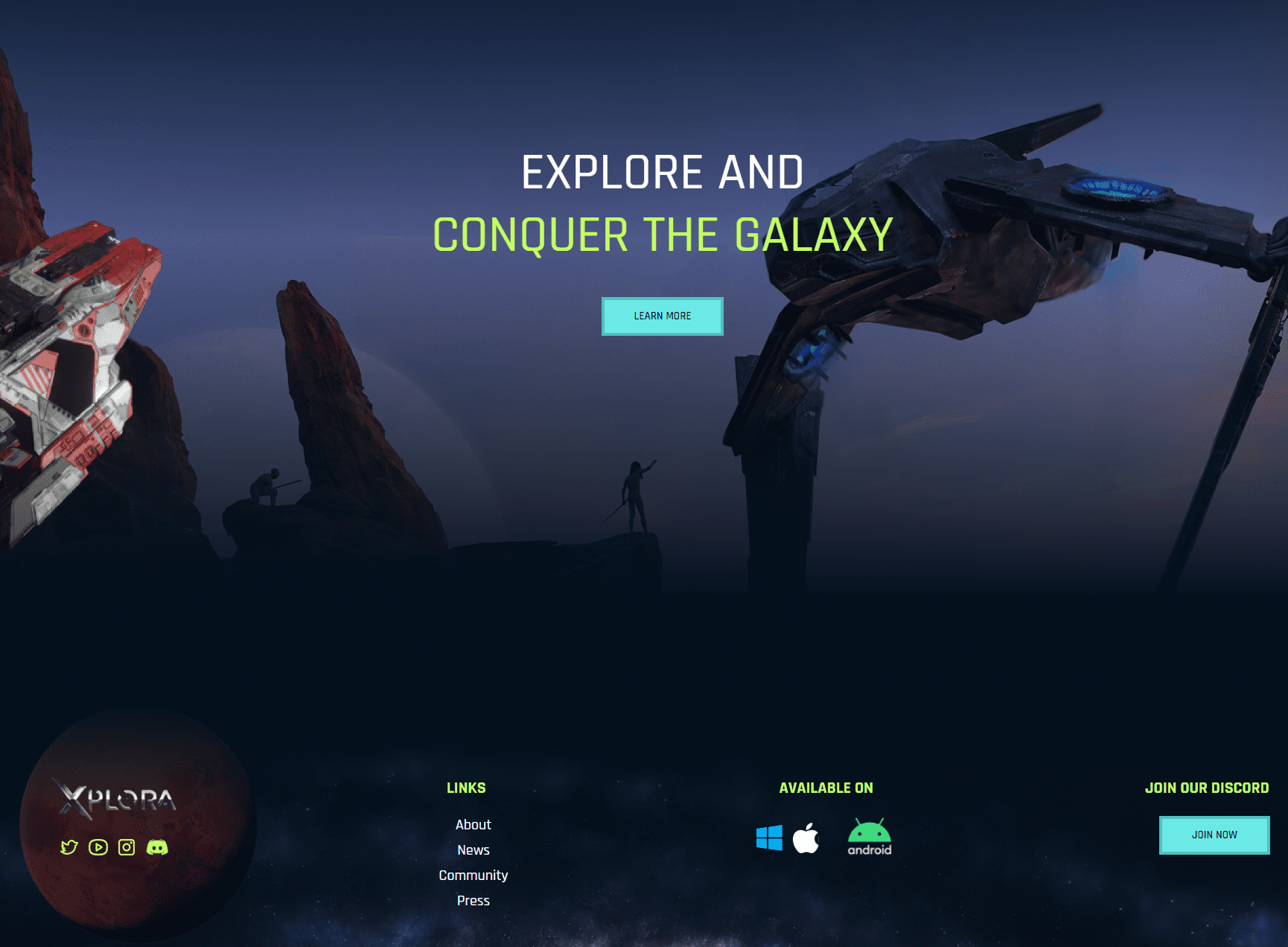 Rajdhani Font is a clean, easy-to-read typeface tailor-made for digital interfaces. With its modern style and adaptability, it's the perfect choice for crafting engaging web and app designs.