Development  | Maintenance | UI/UX Design
Welshly Arms Welshly Arms, the indie rock sensation, stormed onto the scene with their anthemic single "No Place Is Home," garnered over 350 million streams, showcasing their larger-than-life alt-rock sound. With platinum hits like "Legendary," Welshly Arms has captured hearts worldwide, becoming indie-rock darlings known for electrifying performances.
Our Client wanted a comprehensive website for their band. They wanted the website to showcase all the albums in an artistic manner and have a unique look with funky aesthetics that resonated with their vision and mission.
We made a comprehensive website along with content, The website consists of their latest albums on the homepage and a dedicated events section that showcases future events, All social media links are attached, and a dedicated section for merchandise is also added to the landing page.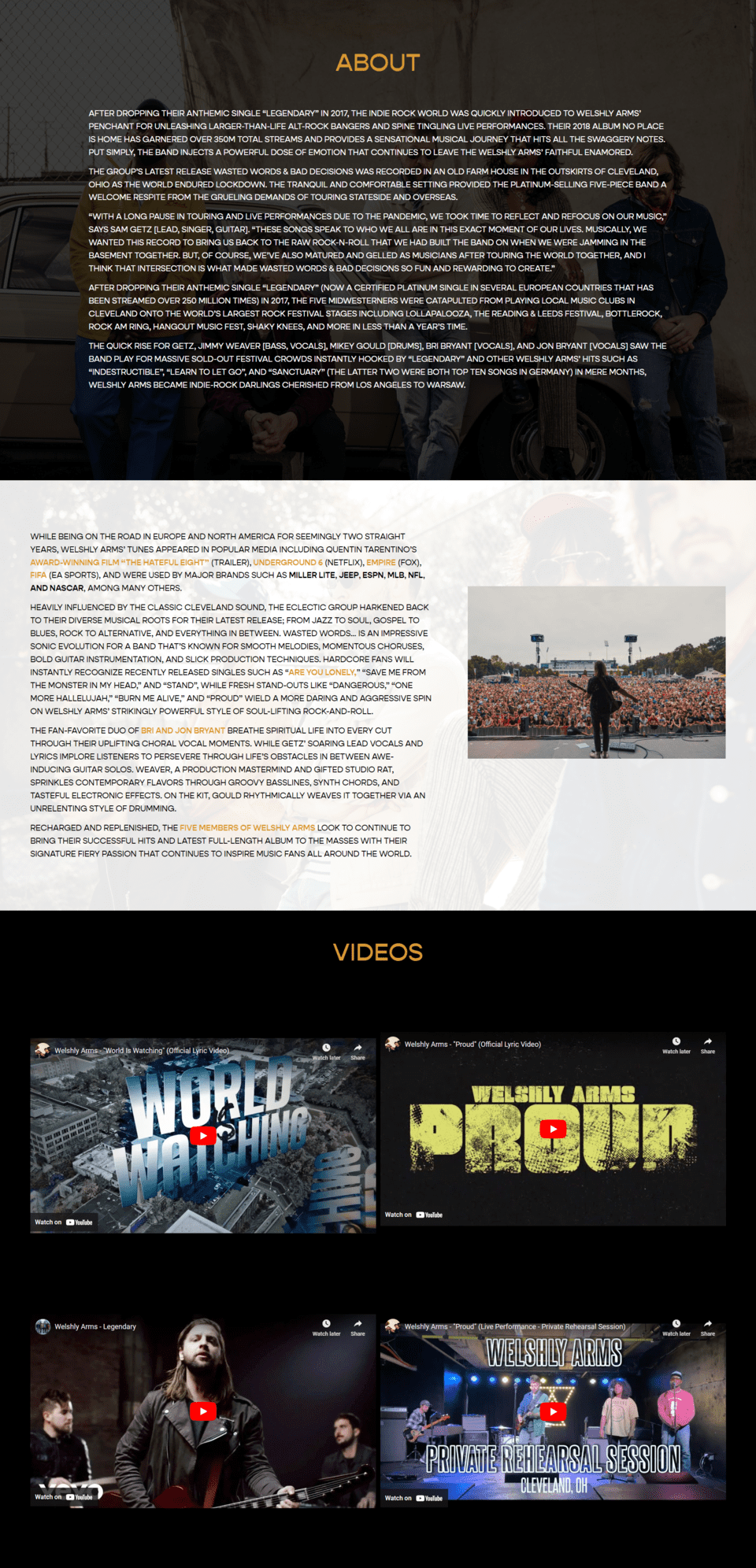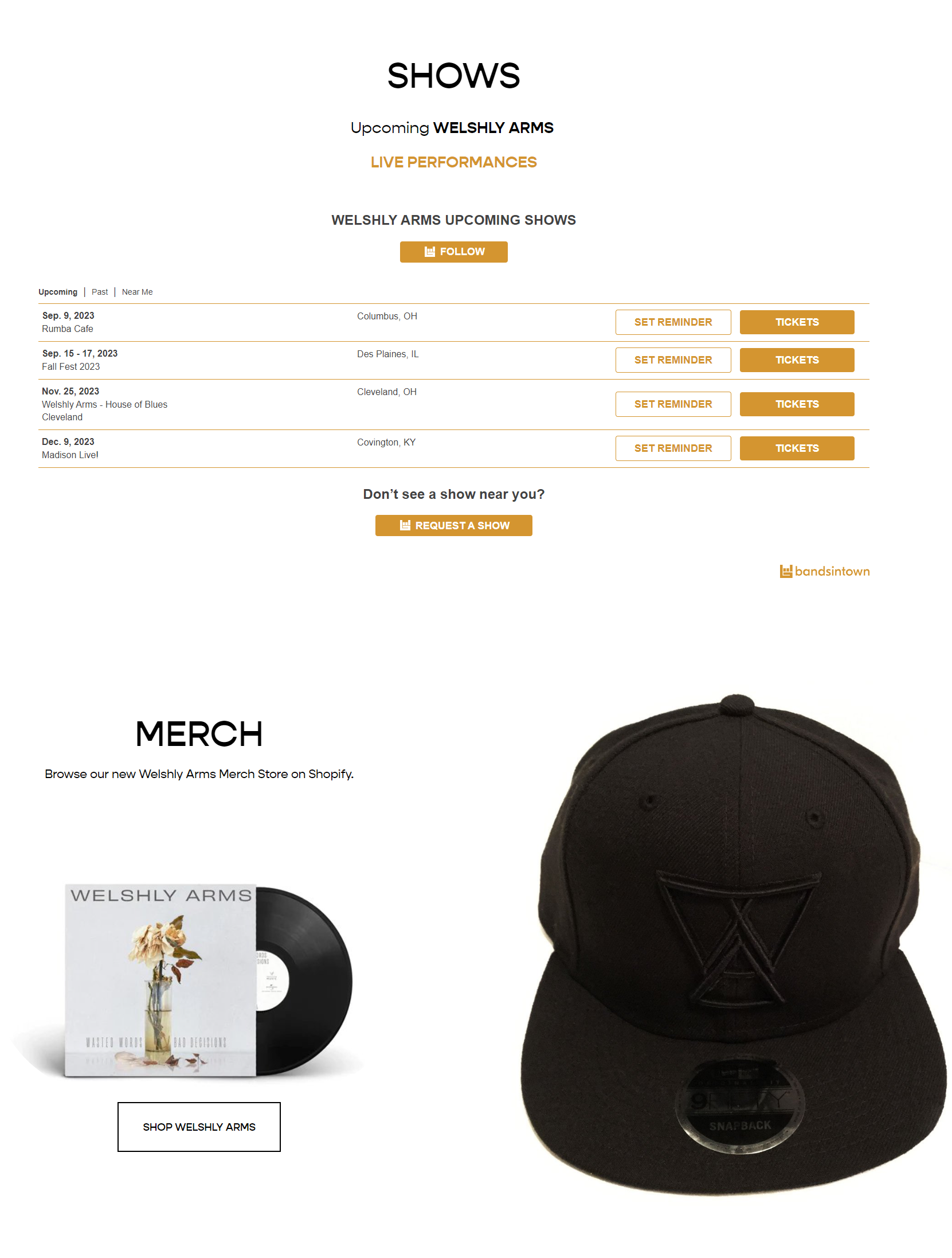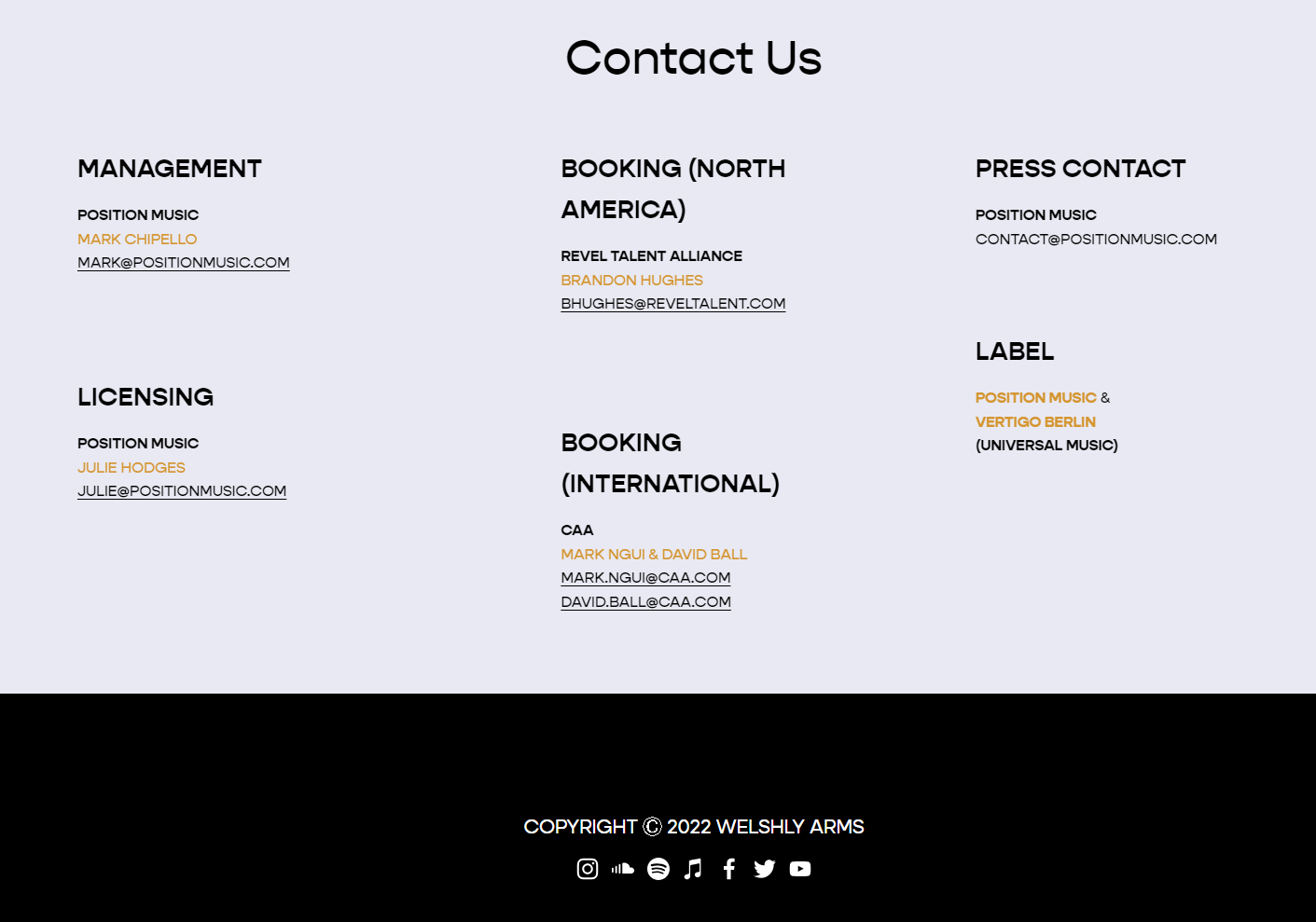 Gopher is a user-friendly online platform that helps you discover, preview, and choose fonts for your design projects with ease, streamlining your creative process
Helvetica is a widely-used and classic sans-serif typeface known for its clean and versatile design. It's commonly used in various design applications for its readability and modern aesthetic.