Development  | Maintenance | UI/UX Design
Water For South Sudan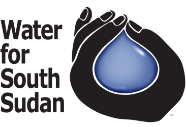 Water for South Sudan, a dedicated NGO, is changing lives in South Sudan one drop at a time. With generous donations, we bring clean, life-sustaining water to communities in need. But we don't stop there. We also build schools, empowering future generations. Together, we're creating a brighter, healthier future for the people of South Sudan, giving them the most fundamental resources for life: clean water and access to education.
Our Client wanted a comprehensive website that included there past contributions and information about future projects, They also wanted a website with a  payment gateway integrated for taking donations online for each project at a single time.
We made a comprehensive website along with content, They have different projects going on at the same time, and they are categorized. The website comes with a dedicated portal to make donations.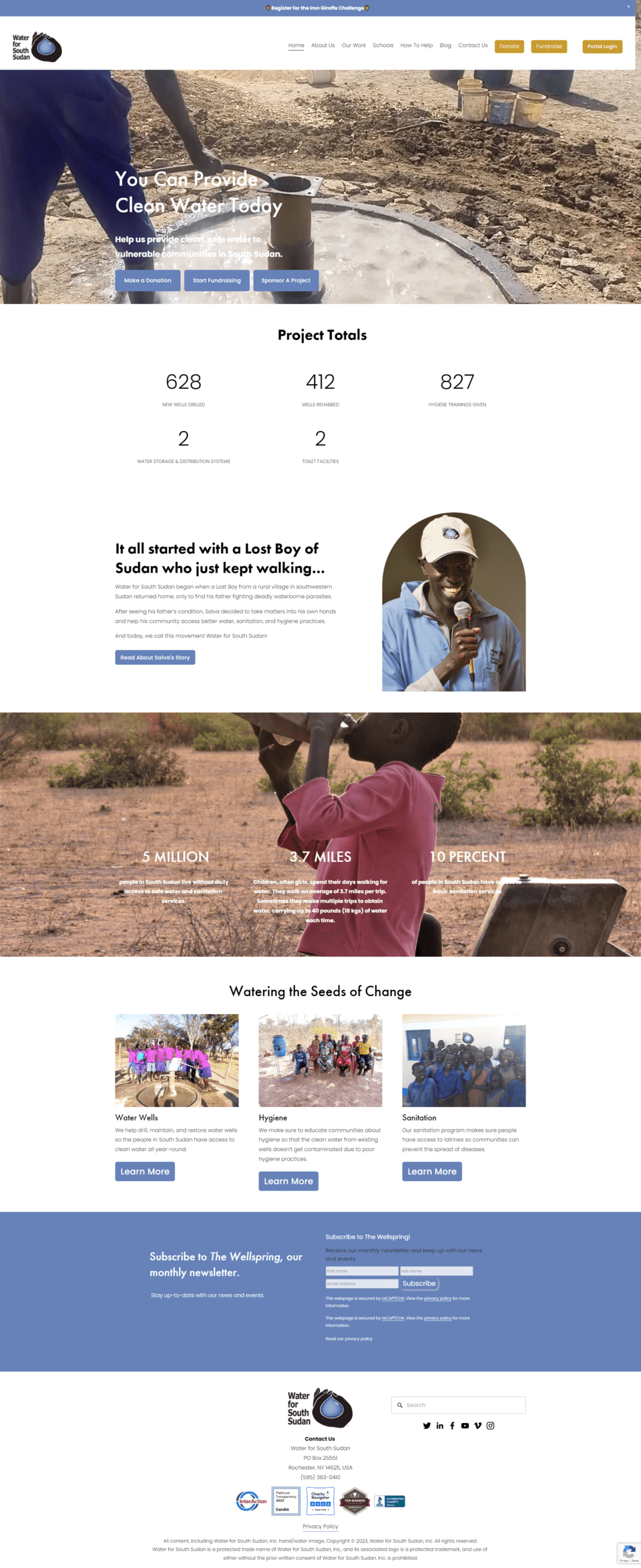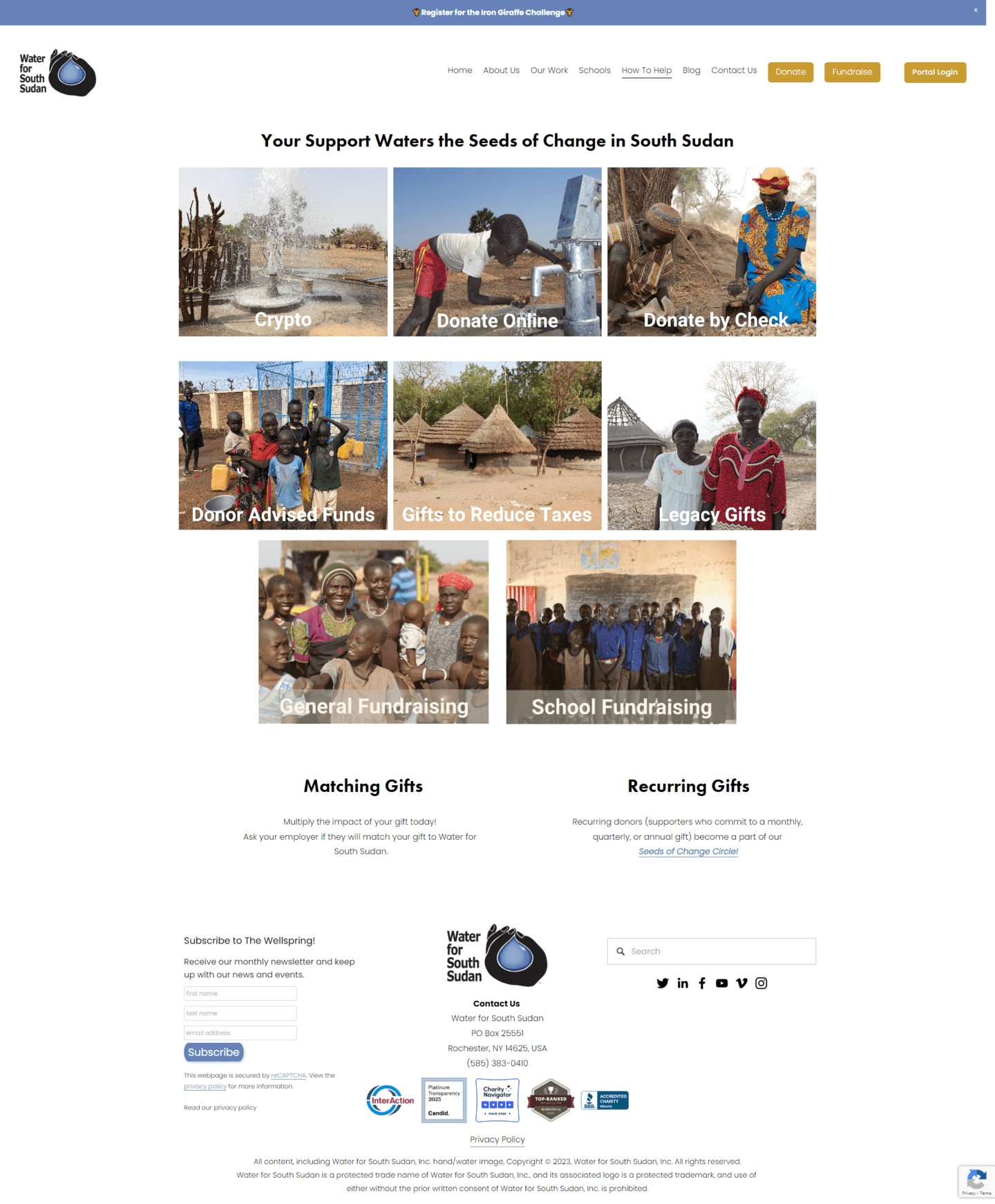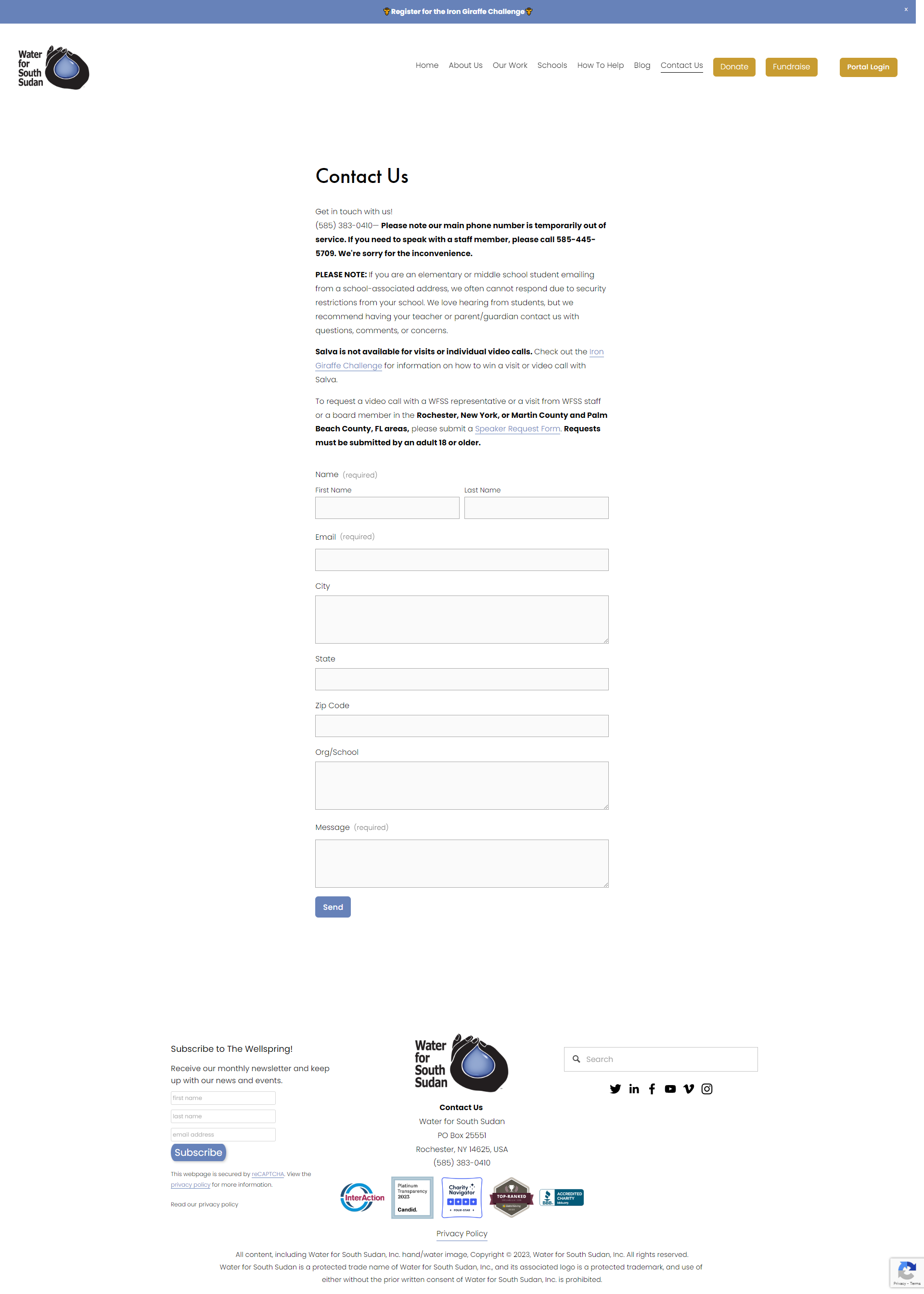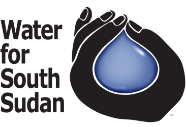 Futura Font is a bold and contemporary sans-serif typeface known for its modern style. Its clean lines and adaptability make it ideal for striking headlines and a range of design projects.
Poppins Font is a bold and modern sans-serif typeface. It looks sleek and clean, making it great for catching attention in headlines and all kinds of design projects.