Development  | Maintenance | UI/UX Design
Top Paragon Resources
Top Paragone Resources is a leading Home appliances accessories Provider. Their website showcases a wide range of services, including Home-exterior/Interior, Wallpapers, and kitchen appliances. The site is also eCommerce ready. With a clean and user-friendly design, the site reflects its commitment to excellence in providing top-notch home maintenance solutions.
The client required a website to display both the products and services offered. With two distinct goals, they sought an eCommerce-ready platform for the site. They also demanded to add a glimpse of their work.
We crafted a custom design with a keen eye for details and color schemes, The Website has a clean, minimalistic look, has all the features the client wants, and gives a brief overview of the categories on the homepage. along with supporting visuals. The website allows users to place an order online at the same time.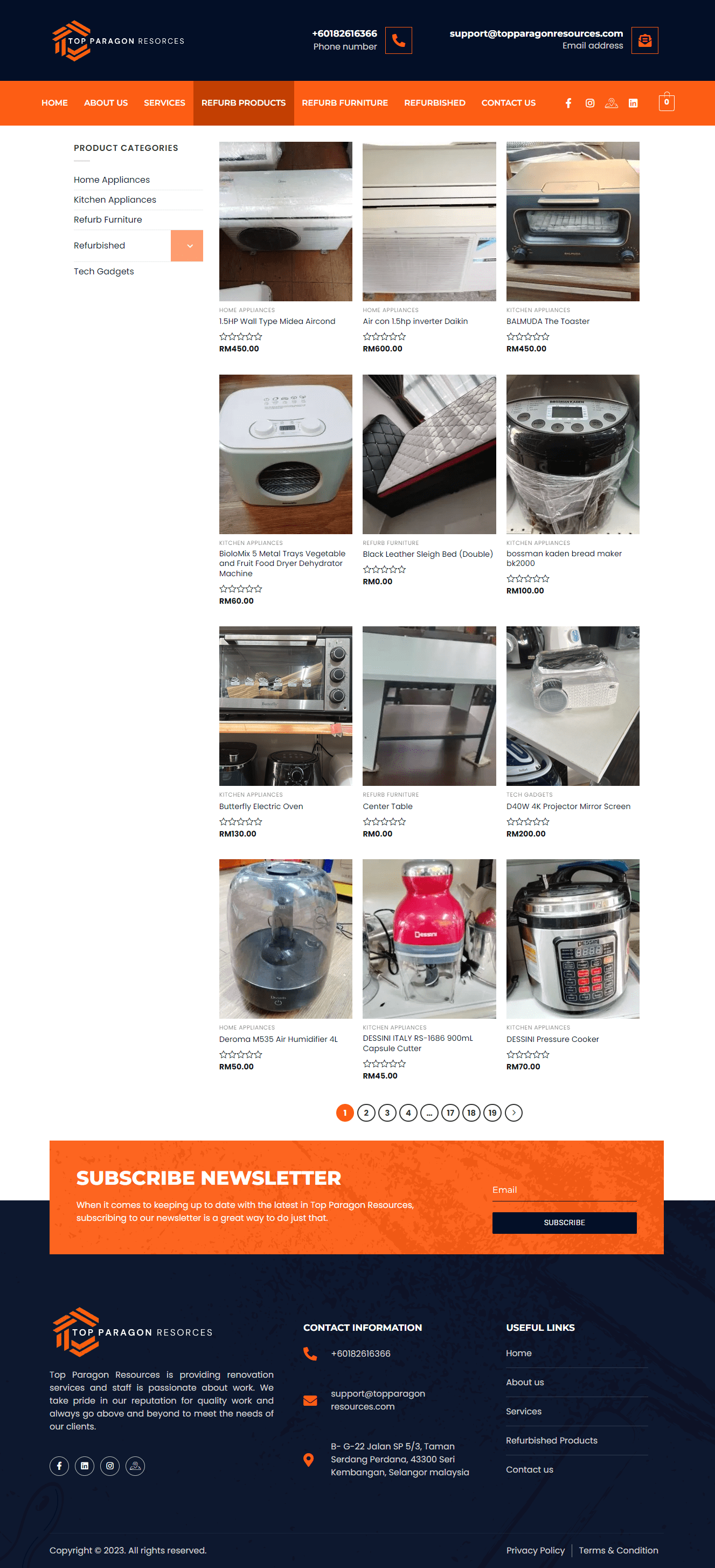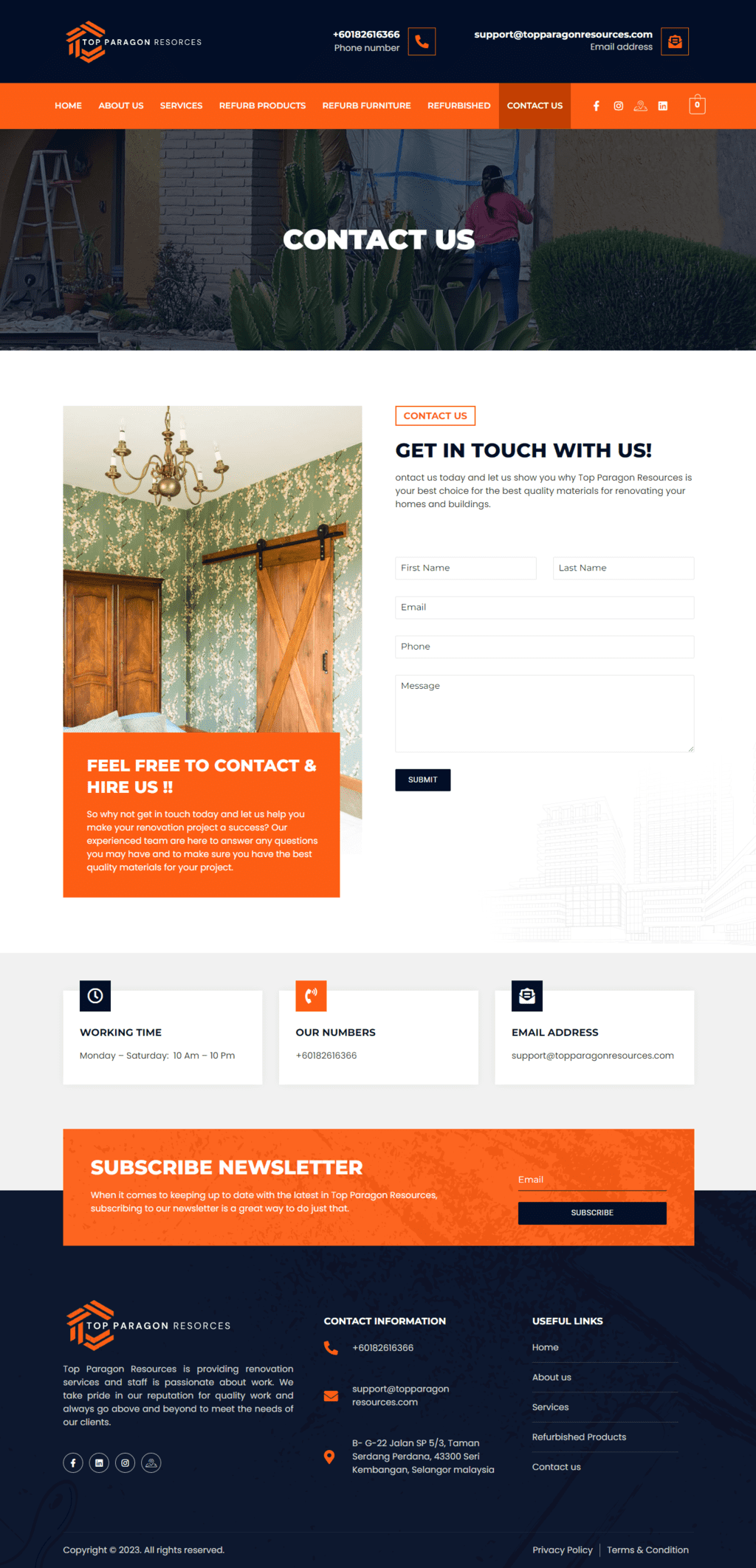 Montserrat is a versatile and geometric sans-serif font. With a clean design and multiple weights, it's a popular choice for both print and digital projects, ensuring readability and elegance.
Poppins is a contemporary and stylish sans-serif font. Its wide range of weights and versatility make it ideal for diverse design applications.