E-Commerce  | Shopify | Online Store
The Asian Secrets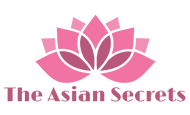 Discover a world of natural beauty and wellness solutions at TheAsianSecrets, Our range of herbal products for both men and women is specially formulated to address various concerns, including hair loss, skincare, detoxification, and more. We harness the power of Asian botanicals and traditional secrets to bring you effective and rejuvenating solutions.
Our Client wanted a unique eCommerce website for their business, They had a color scheme in mind and a diverse product range that they wanted to showcase on the website. They wanted the site to be easy to navigate, with categories clearly visible with images.
We made the entire eCommerce site with signature aesthetics across all pages, The site has all necessary features, including variable products, Newsletter section, and a working blog section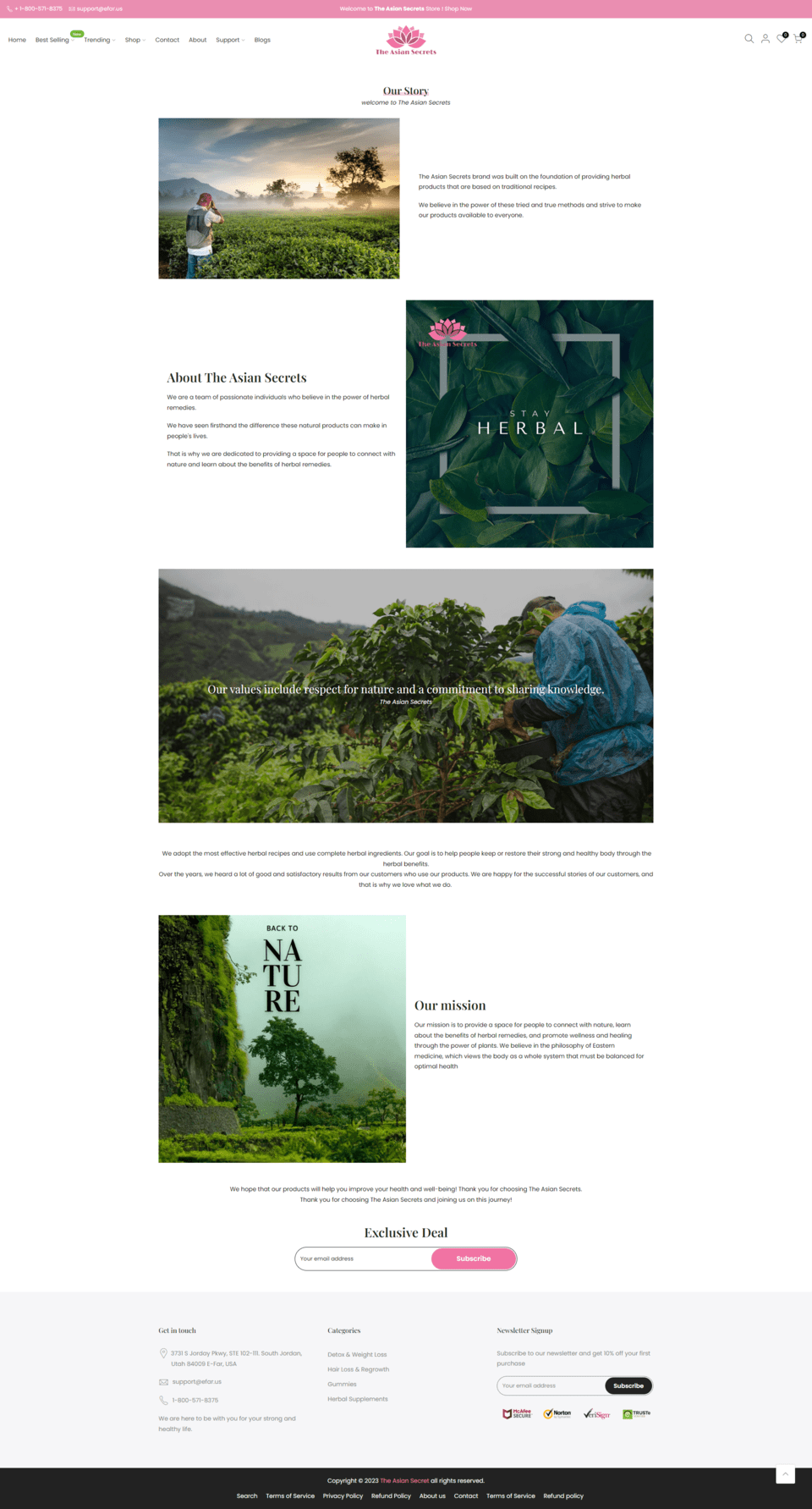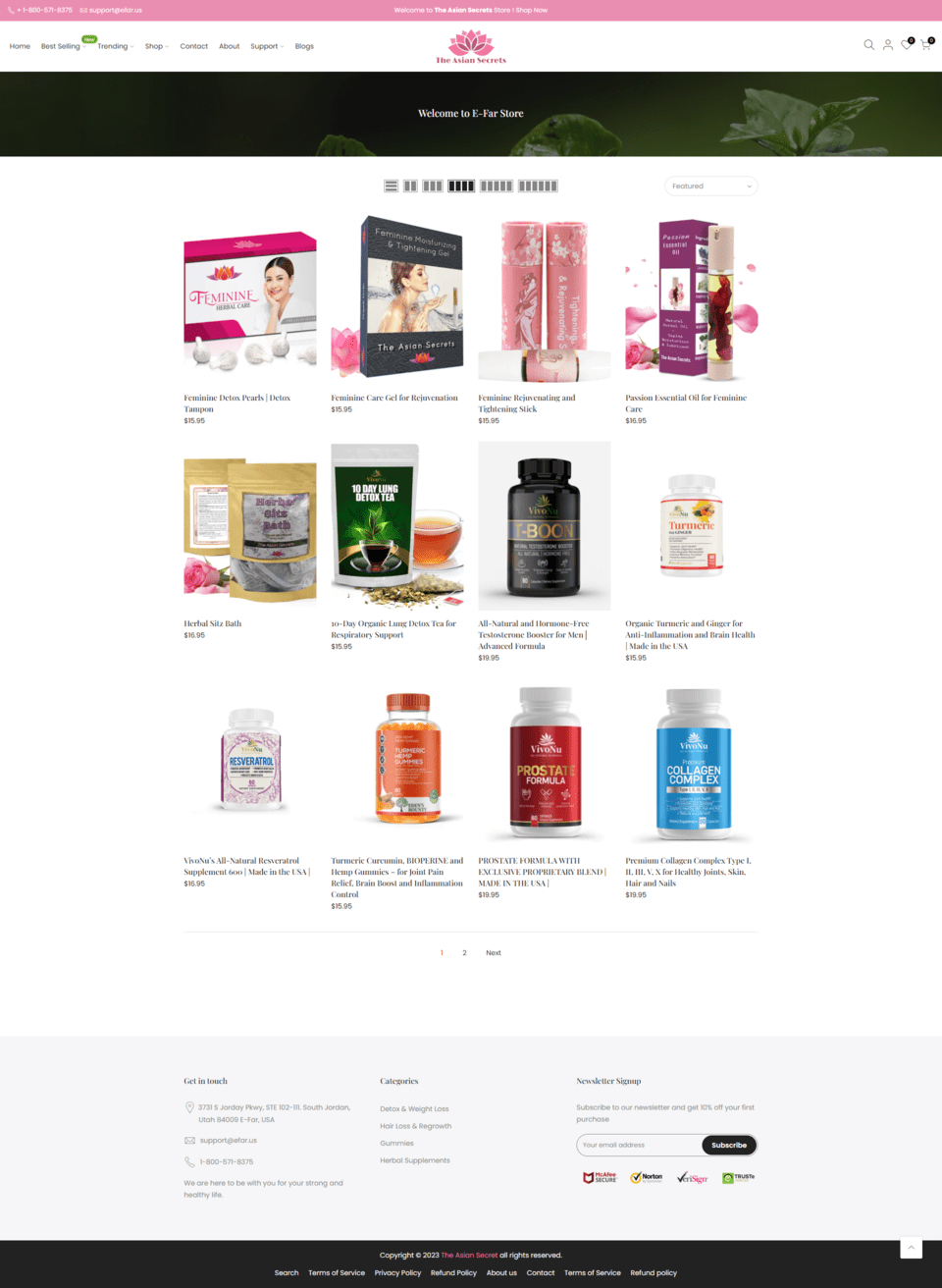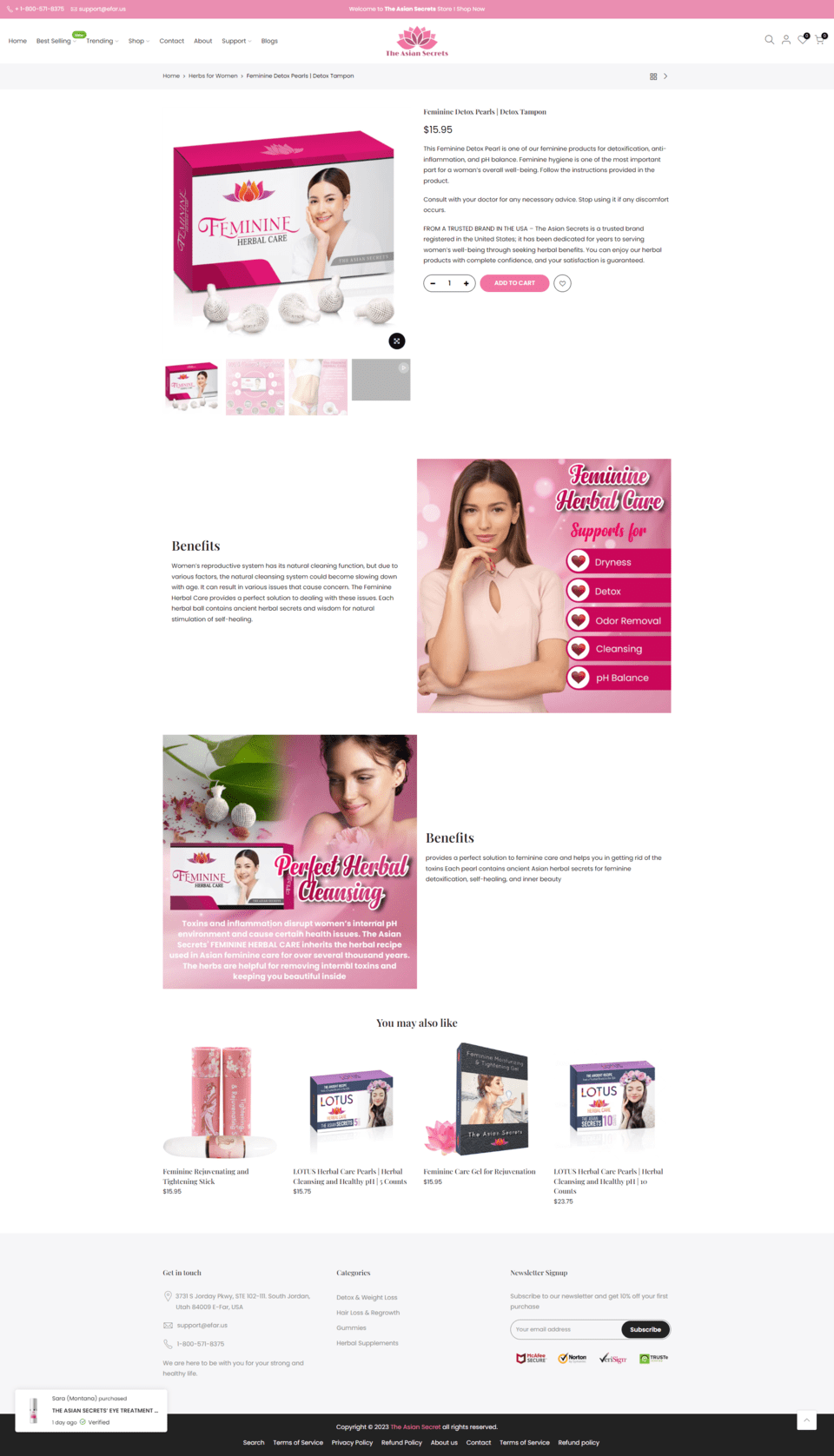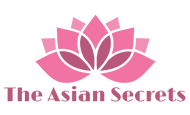 Playfair Display Font is a classy serif typeface. Its timeless style works well for eye-catching headlines and various design projects, offering sophistication and versatility.
Poppins Font is a clear and easy-to-read typeface crafted for digital interfaces. Its adaptability and contemporary design make it a superb choice for web and app design projects.