Development  | Maintenance | UI/UX Design
Sun Peak Agency
Dive into the world of digital marketing excellence and discover how Sun Peak Agency can elevate its online presence. With a focus on innovative strategies and data-driven solutions, Sun Peak Agency helps businesses thrive in the digital landscape.
The Client wanted to run an Ad and wanted to connect with their targeted audience, "Event Marketers." They had the design, resources, and flow ready and wanted us to build the page.
We Provided the client with a stunning and simple sales page, It briefly describes the services offered. The page is mobile responsive and has eye eye-catching interface.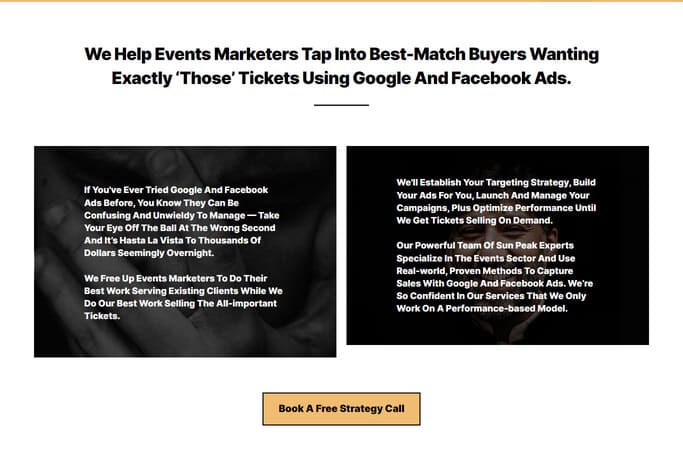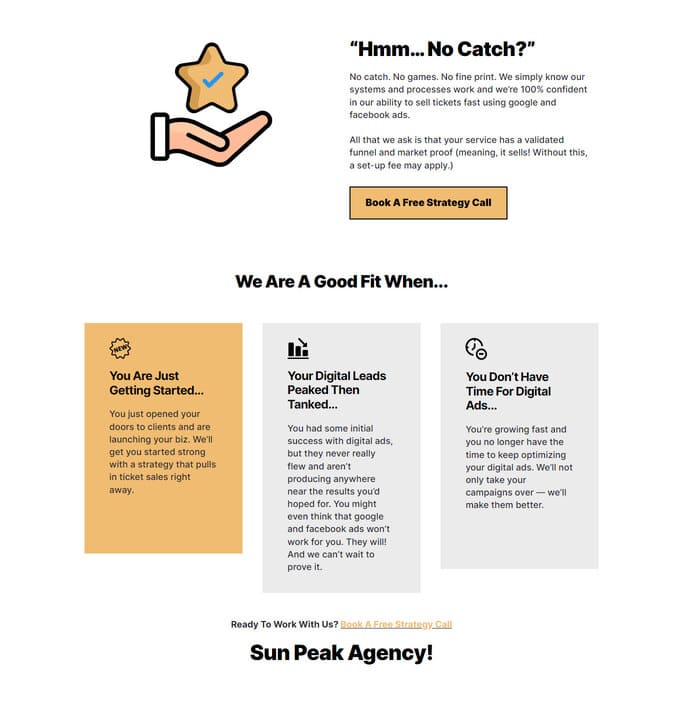 Muli Font is easy to read and looks modern and clean. It's a great option for many design projects because it can adapt to different styles and fits with modern design.