Development  | Maintenance | UI/UX Design
Stykka

Stykka is an interior design company that provides custom design solutions, Their dedicated teams of designers visit the customer site and provide them with custom interior design solutions, Things that make them stand out are their clean, minimalist design approach and proto-type ready design.
Stykka, An interior design company that sees the world from a minimalistic perspective, They wanted us to create a website that is clean and whose design should portray its mission and values.
We Crafted a custom design for their Multi-lingual website, To ensure a clean and minimalistic design, we filtered the content several times to keep the most important data on the page and reduced the use of extra colors, The Primary & Secondary colors of the site are Black & White to keep it smooth and easy going.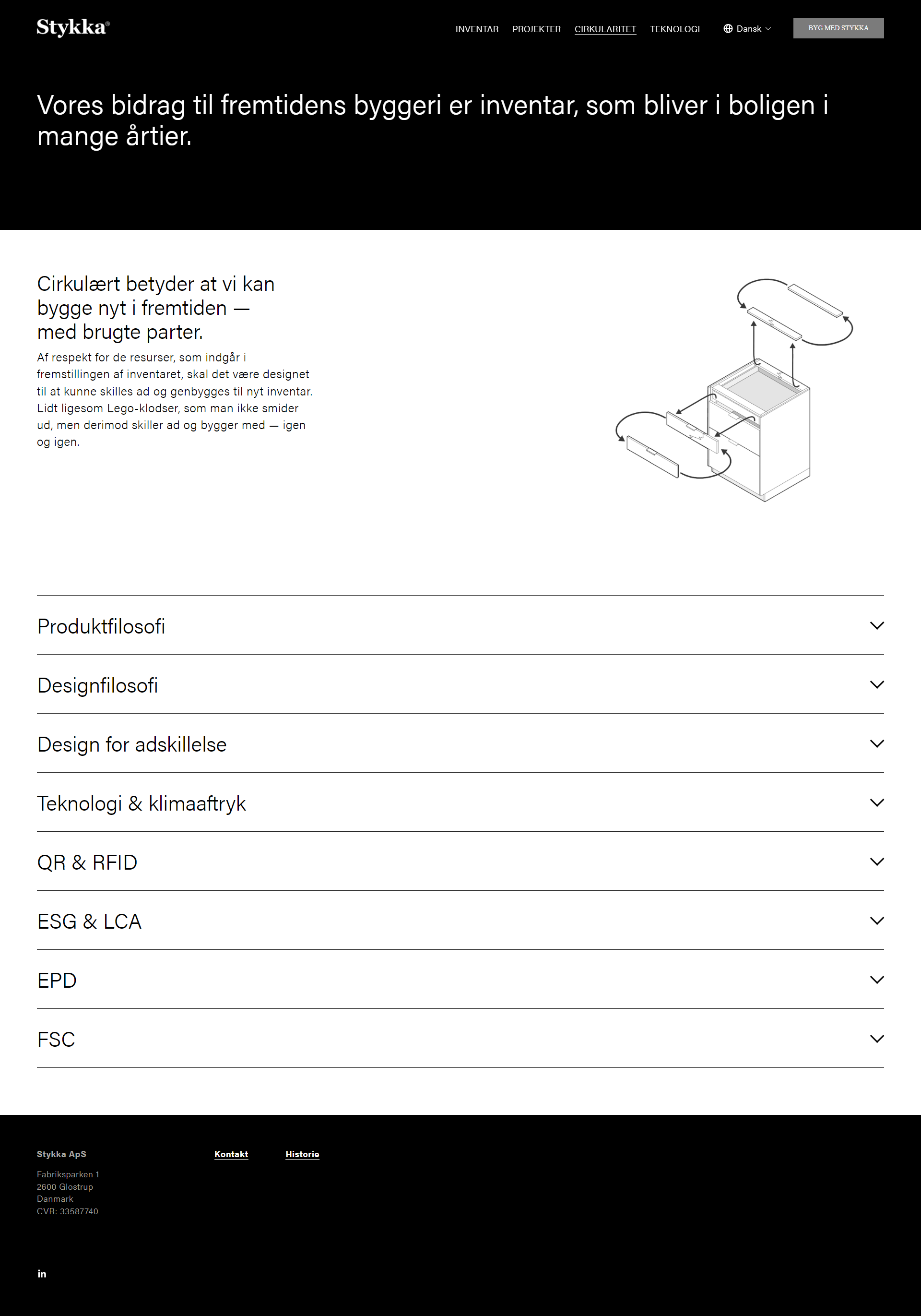 Acumin Pro Font is a bold, modern sans-serif typeface. Its clean lines and adaptability make it ideal for attention-grabbing headlines and a wide range of design projects.