E-Commerce  | Shopify | Online Store
JenniBelle Boutique
JenniBelle Boutique, the epitome of style and elegance, Our online boutique is a heaven for fashion-forward individuals seeking chic and unique clothing and accessories. From trendy apparel to stunning accessories, JenniBelle offers carefully curated selections that cater to diverse tastes and occasions. Explore our collection and let your personal style shine through with the exquisite offerings at JenniBelle Boutique.
Our Client wanted an eCommerce site with some extra features for customers. They wanted the site to be capable of selling in Multi-currency and in multiple locations. They also wanted to include a rewards/points section for customers to give benefits to loyal and recurring customers.
We Crafted a custom design for their website with a Multi-Currency feature and the ability to sell in multiple countries at the same time. The website is integrated with payment methods to accept payments online. We created a unique design for mobile view, Making all the categories visible on top of the page which was requested by the client.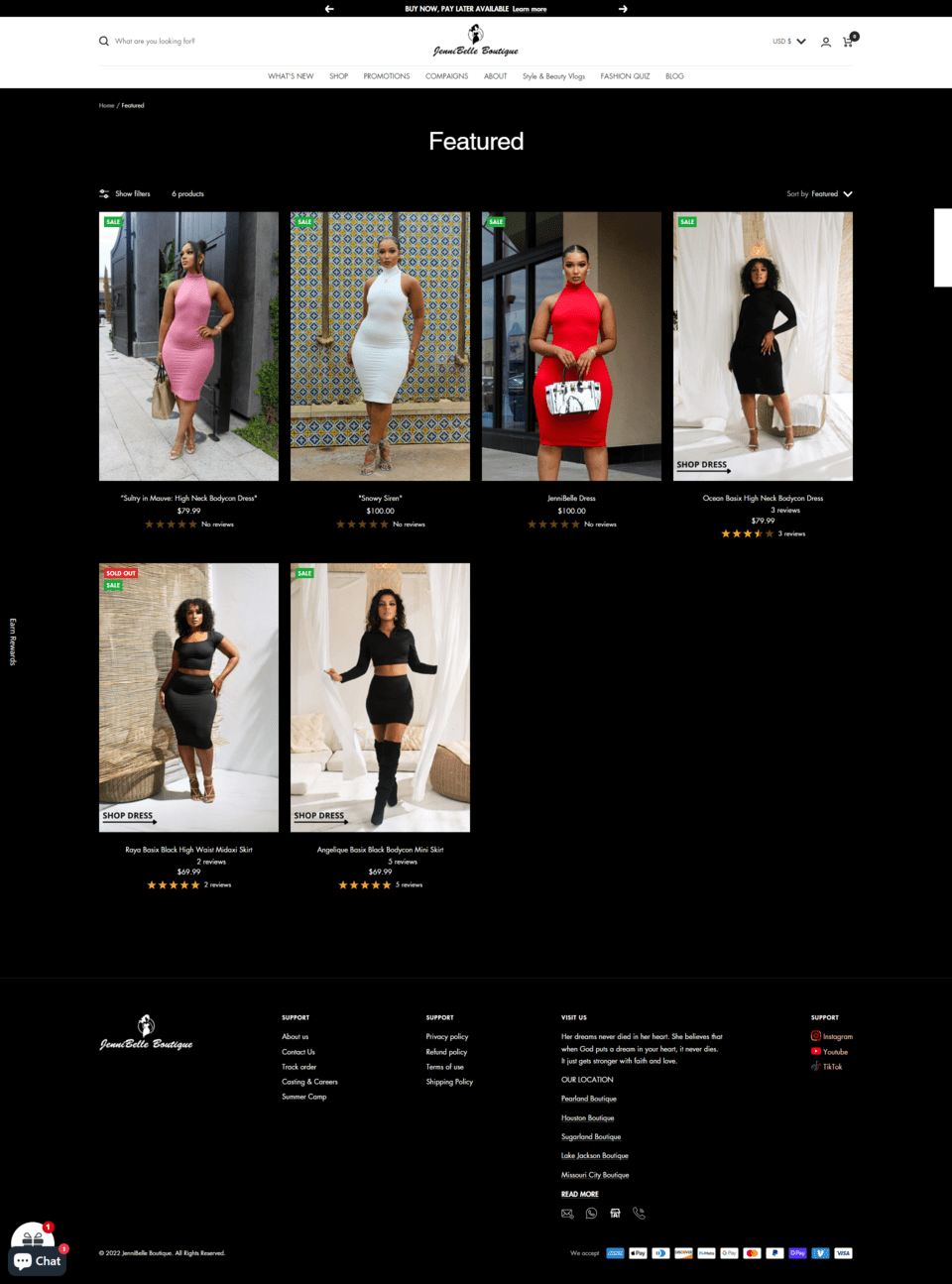 Helvetica is a clean and easy-to-read font tailored for digital interfaces. Its timeless versatility and modern design make it an excellent choice for web design projects, ensuring clarity and style.
Futura Font is a bold, modern sans-serif with clean lines and a contemporary flair. It's perfect for attention-grabbing headlines and a wide range of design projects, offering versatility and style.