Development  | Maintenance | UI/UX Design
E8 Management

E8 Management is your strategic partner in business growth and innovation. They specialize in delivering tailored solutions to help your organization thrive in today's dynamic marketplace. With a focus on efficiency, innovation, and sustainability, E8 Management offers a range of services designed to optimize your operations and drive success. Join us on a journey towards excellence and explore the possibilities that await your business at E8 Management.
E8 Management is a Business Management Firm that helps businesses improve their efficiency with custom solutions, They wanted a site with bold aesthetics giving a powerful impression to the user's eye.
We Crafted a custom design for their single-page site, They wanted a comprehensive site with a bulk of information to be displayed, The Color combination was thing most appreciated by the client which is "Red, Black, and White" filling up the bold essence on the website.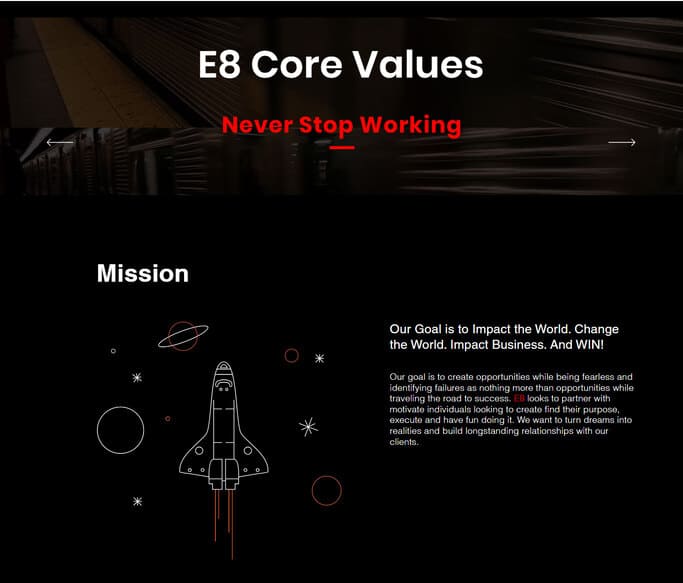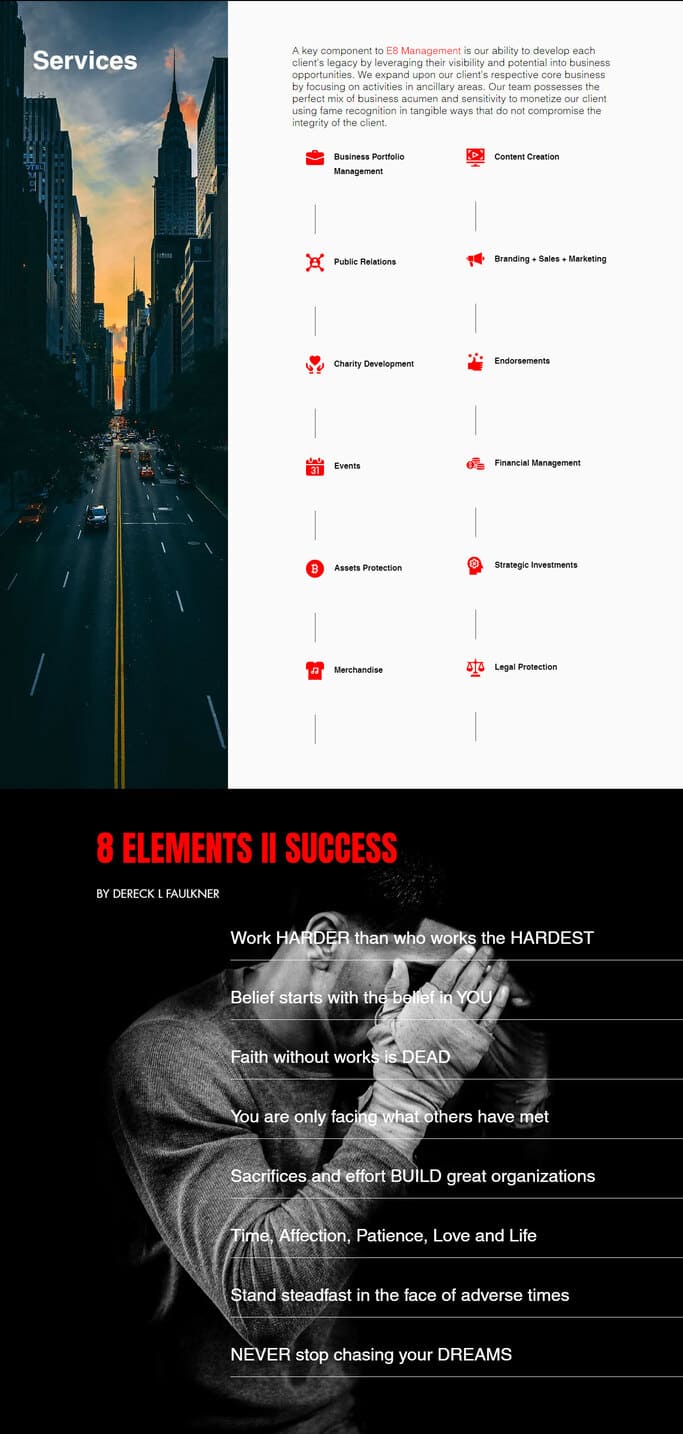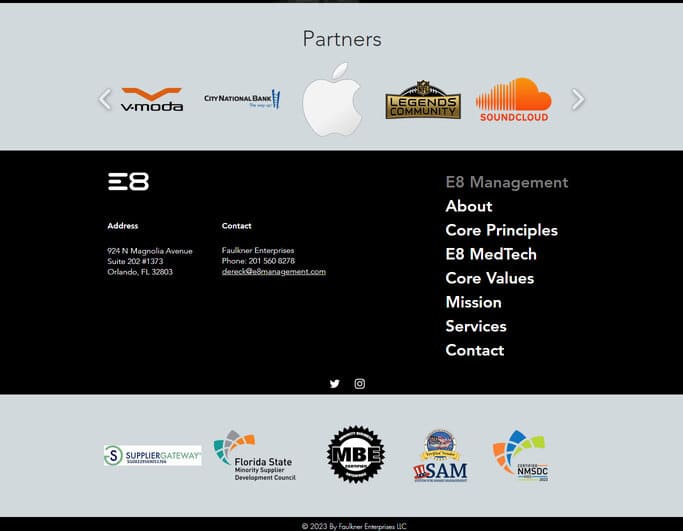 Poppins Font is a clear and easy-to-read typeface crafted for digital interfaces. Its adaptability and contemporary design make it a superb choice for web and app design projects.
Helvetica is a clean and easy-to-read font tailored for digital interfaces. Its timeless versatility and modern design make it an excellent choice for web design projects, ensuring clarity and style.