Development  | Maintenance | UI/UX Design
Aircraft Radio & Air Avionics

Aircraft Radio & Air Avionics
Aircraft Radio & Air Avionics is a one-stop destination for premium aircraft radio and avionics equipment. They offer a vast selection of top-notch products from leading brands, and they cater to pilots and aviation enthusiasts alike. With a user-friendly interface, expert advice, and excellent customer service, they ensure an easy shopping experience for all aviation needs.
Our Client wanted a website that showcases their credibility & certification which is their significance they wanted their strengths highlighted on the website which makes them stand out from all other companies in the industry.
We Created dedicated pages to highlight their certifications, and The page briefly describes the products and how they are compliant with European safety standards
The website also has a contact form at the bottom of every page and a working newsletter section.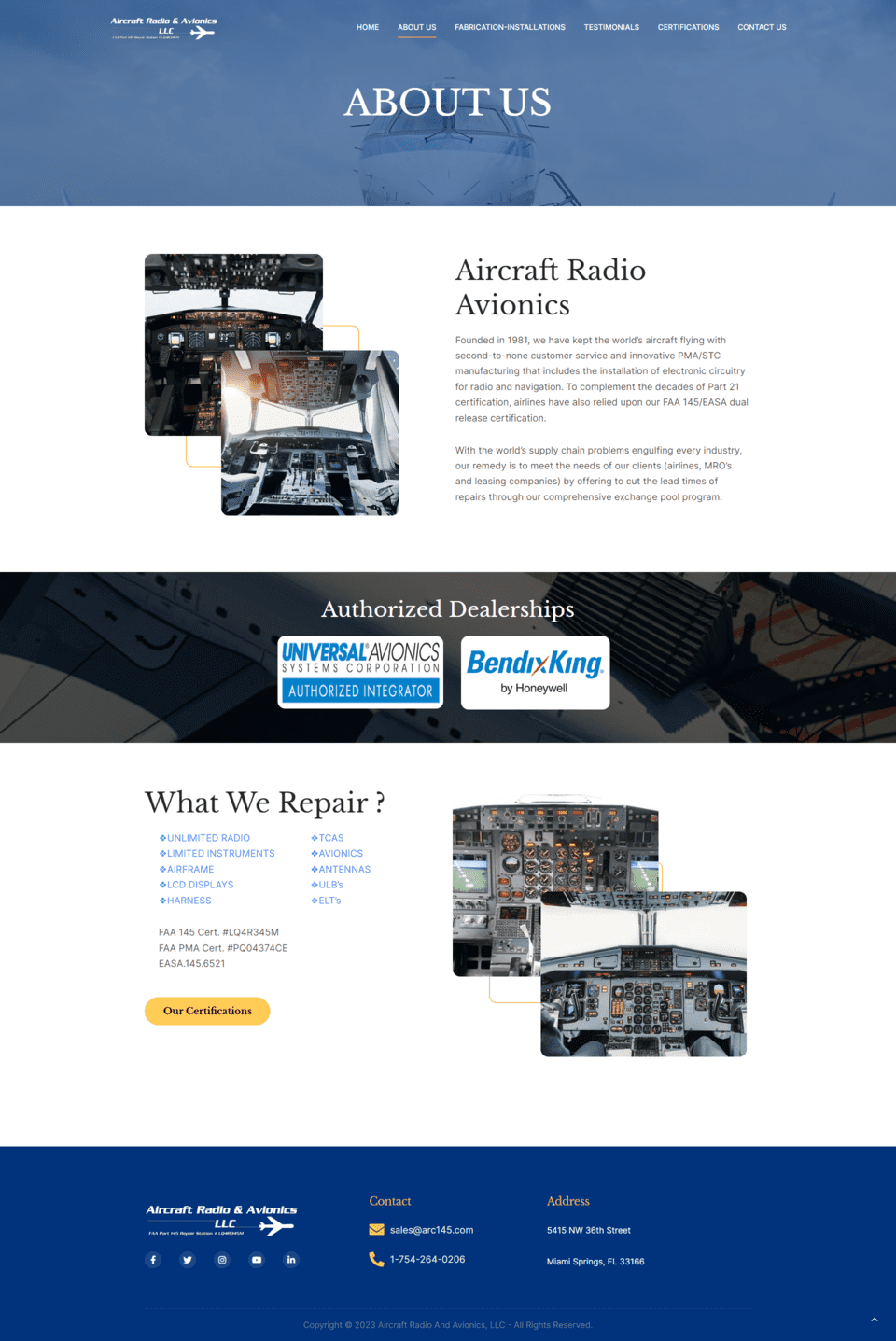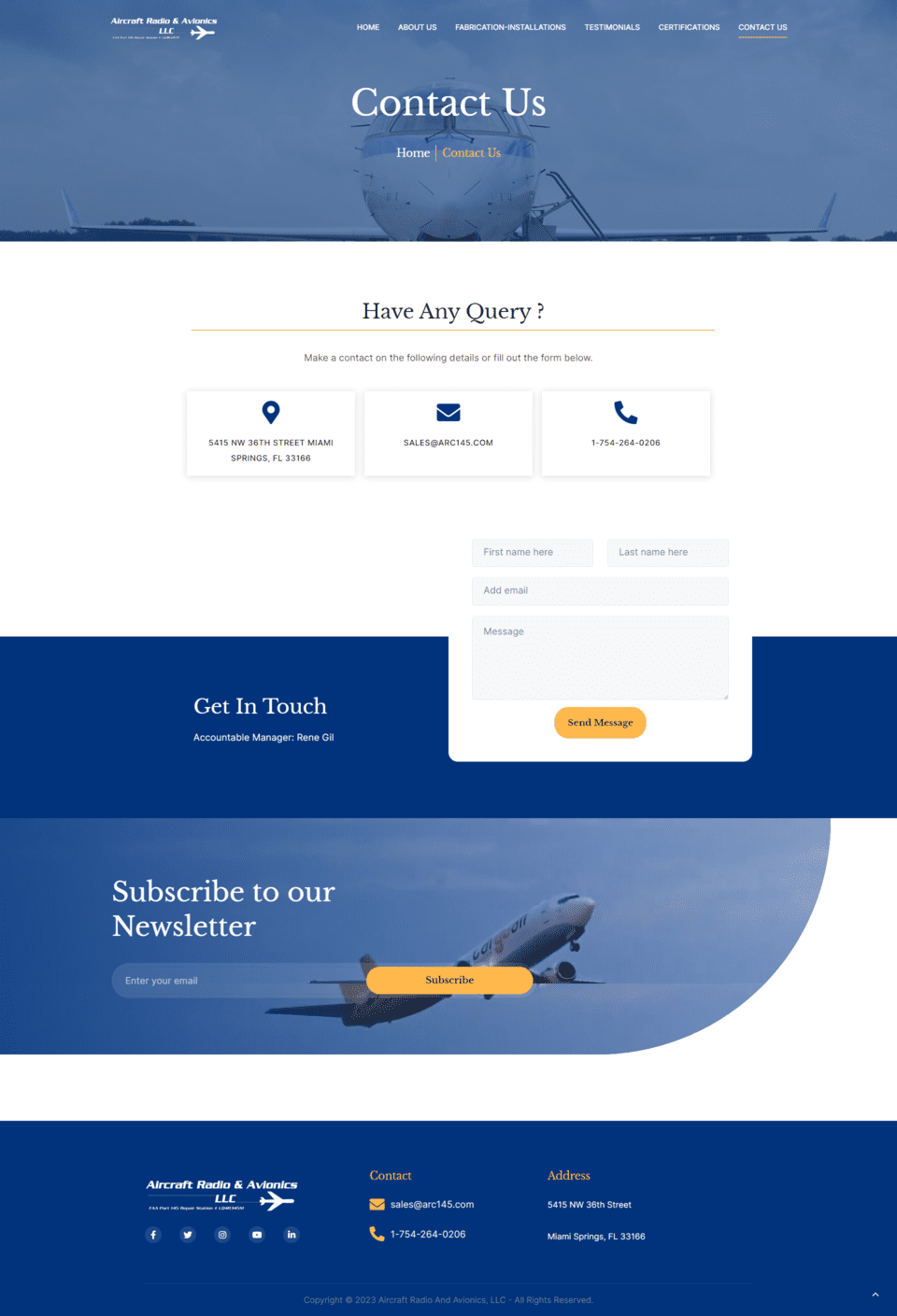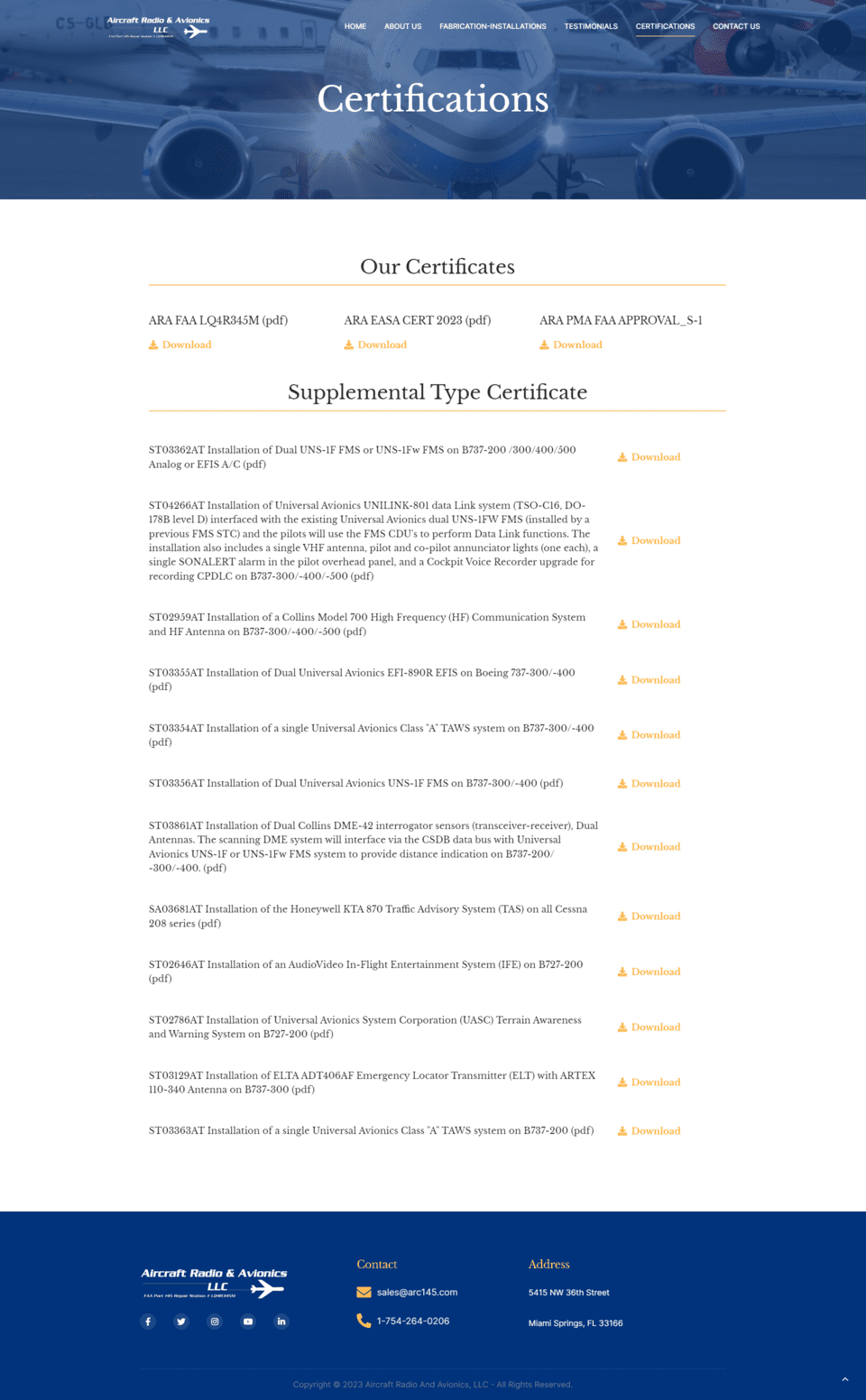 Libre Baskerville is an elegant and classic serif font Its refined design and excellent legibility, a popular choice for print and digital projects.
Inter font is a modern and versatile typeface. It is designed specifically for digital displays, and ensures exceptional readability across various devices and screen sizes.